Before you dig, drive a post, or plant a tree, call.
This is a free service for excavators and homeowners.
Having your utilities located before you dig is also the law under the Ontario Occupational Health and Safety Act (section Construction Projects 228).
Make safety a high priority By Calling Before You Dig.
Please call or submit your online Ontario One Call e-Ticket request at least one week prior to digging. During the busy spring season additional notice may be required.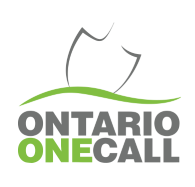 In addition please remember to call all utilities including
Municipal sewer and water
Cable TV
Phone
Gas
Fibre Optic Cable
Phone: 1-800-400-2255
Fax: 1-800-400-8876
Web: www.ontarioonecall.ca